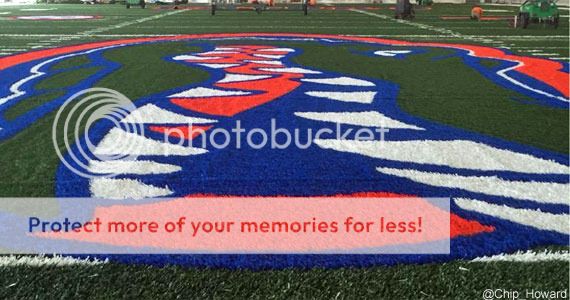 The Florida Gators are about nine days away from opening their indoor practice facility (if an estimate released by the school on the video is accurate). As such, the crew building the facility recently laid down the turf inside, complete with yardage lines and logos.
Chip Howard, the Gators' executive associate athletic director, tweeted a picture of the nearly-completed field Thursday. Suffice to say, it looks quite good. (You can also notice the orange-and-blue SEC logos in the same spots they are on Florida Field at Ben Hill Griffin Stadium.)
A short while later, Florida's football Twitter account published a couple more photos.
OnlyGators.com learned last week that Florida is using FieldTurf's HD Classic turf for the indoor practice facility. It is the same turf the Gators had on their outdoor synthetic field.
The white, orange and blue colors on the field are actual turf colors and not paint on top of green turf, which is why they are so vibrant and attractive.
FieldTurf HD Classic is also used at Camp Randall Stadium (Wisconsin).