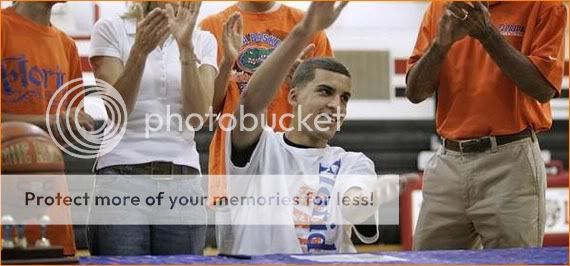 1 » Tuesday evening was all about freshman first baseman Austin Maddox. Going 4-4 with five RBI and a two-run home run, Maddox powered No. 4/5 Florida Gators baseball (38-12) to a 9-3 win over the North Florida Ospreys (29-23) at McKethan Stadium in Gainesville, FL. Maddox' 17th blast of the season set a new Florida freshman single-season record while also giving him the team lead in homers. Making his first start since having facial surgery, sophomore starter Tommy Toledo (3-1) collected the win in only two innings of work. Tuesday's victory marked the Gators' 12th in their last 13 games and fifth in a row. Tied atop the Southeastern Conference standings with South Carolina, Florida travels to Columbia, SC, on Thursday for a three-game series to determine the regular season champion. The Gators must win two of three games as they would otherwise lose the tiebreaker due to their greater number of canceled SEC games due to inclimate weather.
Four more BITS on Wilbekin, Tebow, Haden and Donovan…after the break!

2 » Officially signing his National Letter of Intent with Florida Tuesday afternoon, three-star junior 2010 point guard commitment Scottie Wilbekin (Gainesville, FL) continued his history of being put in a position to compete against older players. "I feel I can play," Wilbekin told The Gainesville Sun. "Coach [Billy] Donovan, Coach [Rob] Lanier – they've given me the assurance. That's all I need really." Wilbekin has already won over at least one future teammate. "He's really good," said four-star 2010 power forward commitment Patric Young (Jacksonville, FL). "He's quick. He can shoot. He can play defense. He's smart, very smart on the court. He knows what has to happen, when it has to happen and how it's gonna happen."
3 » Denver Broncos quarterback Kyle Orton knows he has former Gators star Tim Tebow nipping at his heels. Nevertheless, Orton remains confident that he will remain the team's starter. "Oh, I'm competing for the job, but I certainly feel like it is my job, and my teammates know that," Orton said according to The Denver Post. "I'm going to keep on trying to show that to them every single day." He also praised Tebow for falling in line with some of the time-honored rookie traditions. "Tim goes about it the right way," Orton said. "He knows the deal."
Oh, and if you thought Tebowmania was at all confined, there is always this 2010 NFL Draft t-shirt (made solely for Tebow) to remind you that he is set apart from any other player in this year's class in more ways than one.
4 » Former Florida cornerback Joe Haden is being put to work with the Cleveland Browns as secondary coach Jerome Henderson aims to turn him into an elite player at his position. "I feel like he is just the perfect coach to teach me," Haden told The Chronicle-Telegram. "I just love his enthusiasm. An in-your-face coach that has a high energy that is going to help me out. He just knows so much. He's just trying to keep me square, because a lot of the time I'm confident in my feet, so I turn and run with the receivers. He just wants me to keep them square and control them at the line of scrimmage, so it makes it a whole lot easier. Get my hands on receivers at the line. Just reroute them." The article also heaps on praise for Haden from Gators co-defensive coordinator and safeties coach Chuck Heater and former Florida cornerbacks coach now Louisville defensive coordinator Vance Bedford.
Extra Bit » With his 2010 recruiting class now complete, Donovan was a guest speaker Tuesday at a banquet celebrating the Bartow High School Yellow Jackets' Class 5A championship title. During his speech, Donovan praised the team members, former Florida forward/center Chris Richard, Wilbekin and his new class. "When you sign a recruiting class there's always a level of excitement and I'm excited about the guys that we signed, and how well they can pan out and contribute right away remains to be seen," Donovan told The Lakeland Ledger. "But I also think that if you look at it over the long haul, over a four-year period, I think all those guys will make significant contributions along the way of their careers."
Photo Credit: Aaron E. Daye/Gainesville Sun