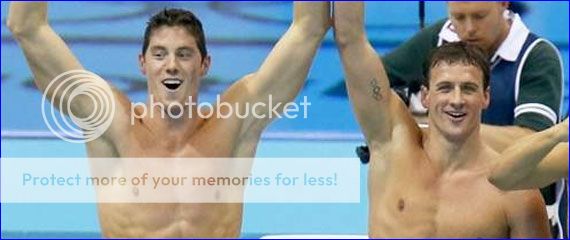 Tuesday was redemption day for Ryan Lochte and the United States relay team, which made up falling short on Sunday by dominating the Men's 4×200 Meter Freestyle Relay and earning their third-straight Olympic gold medal in the event.
Lochte and fellow former Florida Gators swimmer Conor Dwyer swam the first two legs of the race, giving the Americans a significant and crucial two-second lead through the first 400 meters. Ricky Berens and Michael Phelps took it the rest of the way and cinched a 3.07-second victory for the United States.
For Lochte it was his ninth Olympic medal and third (second gold) of the 2012 London Olympics. He now has five golds, two silvers and two bronzes and has medaled in all but one Olympic final in which he has participated (Men's 200 Meter Freestyle on Monday).
The gold for Dwyer is his first career Olympic medal; he swam in the event's preliminary Tuesday morning and finished fifth in the Men's 400 Meter Freestyle on Saturday.
The cushion provided by Lochte and Dwyer, which was expanded by Berens, gave Phelps a nearly impossible-to-lose four-second lead. He cruised all the way to the end, breaking the career Olympic medals record by capturing his 19th career medal (15 golds, two silver, two bronzes) spanning three Olympics.
Also in the field for the event was Sebastien Rousseau (South Africa), whose relay team finished in seventh place, 9.95 seconds behind the Americans.
No other Florida swimmers competed in medal events on Tuesday though Jemma Lowe (Great Britain) advanced to the finals of the Women's 200 Meter Butterfly after finishing eighth overall (2:07.37, +1.47) in the semifinals. She will be the only former Gators swimmer competing for an individual medal on Wednesday.
Florida also had athletes in action on the soccer pitch and tennis court on Tuesday.
For recaps of their performances, a full schedule (including updated events for Wednesday), live stream links and a Gator Nation vs. The World medal count, be sure to check out OGGOA's Live Coverage of the 2012 London Olympics.
Photo Credit: Jae C. Hong/Associated Press