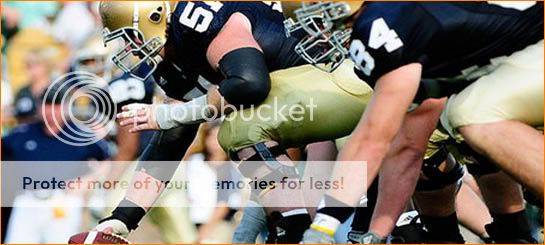 Granted a sixth year of eligibility by the NCAA after sustaining two concussions during fall practice in 2010, Notre Dame Fighting Irish center Dan Wenger has decided he would rather spend his final season in college elsewhere. According to the South Bend Tribune, Wenger requested and received an unconditional release from head coach Brian Kelly and has his sights set on joining the Florida Gators.
Should a transfer to Florida be accepted by the university, Wenger would reunite with offensive coordinator Charlie Weis and offensive line coach Frank Verducci, the two men who originally recruited him to the Irish.
Kelly accepted Wenger's transfer because ND doctors would not clear him to play. "The young man still wants to play, and I'm not going to stand in the way," he told the Tribune.
In order to be immediately eligible and avoid sitting out a transfer season, Wenger would have to find a graduate degree program offered at UF but not currently available at Notre Dame. He is a graduate of St. Thomas Aquinas High School (Coral Springs, FL) and started 13 games at center for the Irish in 2008.
Redshirt junior Sam Robey is currently listed as the Gators' starting center. Should Wenger transfer, he would most likely be a reserve if he is able to be cleared medically.
OGGOA will update this story when more information is made available.
Photo Credit: ChicagoNow/Unknown