The 2013 NFL regular season continued this week with 32 former Florida Gators spread out over 16 teams. Ten teams have multiple Florida players on their roster including Miami (four); N.Y. Giants and Washington (three); Baltimore, Chicago, Cincinnati, Denver, Jacksonville, Pittsburgh and Tampa Bay (two).
Below are full game statistics for all 22 active players that participated this week along with select news updates on a number of Gators for the second week of the regular season.
* Rookie
PLAYER OF THE WEEK
S REGGIE NELSON, Cincinnati Bengals: Started | tackle, pass defense, interception
» Nelson's pick came on a fourth-quarter drive by Pittsburgh. The Steelers were in Bengals territory and threatening to score while only down 10 points.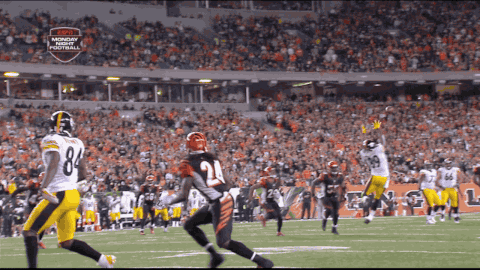 Check out how the rest of the Gators in the NFL performed…after the break!
Continue Reading » Former Florida Gators in the NFL: Week 2 (2013)